July 2013: New partnership extends work area
In December 2012 he was still assistent Head of Operations, leading the assessment in Lebanon. Nowadays Duane is manager of his own organization and partner of AniMedics. For both organizations a big step forward. Where AniMedics finds in EMClogics an extension in her working field, it works also around and EMClogics has full access to the existing network of AniMedics.
Working together now means not only working towards animal welfare, but also preserving, conserving, protecting and developing natural habitats.
June 2013: AniMedics veterinary team providing help in Romania
As the veterinary team finishes the project in Lebanon, half of the team flies straight to Romania. A local shelter which give home to nearly a thousand dogs, needs help in sterilizing the animals inside the shelter. AniMedics was contacted by Dutch colleague organization GOZH, based in Nijkerk. Together with this group many sterilizations are realized during a two week stay in Romania.
May 2013: AniMedics veterinary team contracted by UNIFIL
As a result of the assessment in 2012, AniMedics is contracted by UNIFIL to perform a pilot project for the TNR program. Our veterinary team takes residence in the city of Tyre, from where they daily travel toward Naqoura where the headquarters of UNIFIL is based. Not only are surgeries performed in the headquarters, also remote UN camps in the east are being visited where animals are sterilized. For full details please navigate to our project 2013 page.
April 2013: AniMedics Sealife teams travels to South Lebanon for Sealion
As the AniMedics Veterinary team prepares for departure for the UNIFIL project, our Sealife team is being called upon. A young californian sealion appeared in the harbor of Tyre, South Lebanon. Two core members of AniMedics leave right away on April 25th as this will be race against people who want to catch the sealion for less humane reasons. On April 27th a meeting takes place between AniMedics, Tyre municipality, Tyre Coast nature reserve, Ministry of Environment and IUCN. AniMedics is ordered to oversee the good health of the young sealion and find a suitable place to rehome her. Just as a good forever home has been found in the Turkish marinepark in Bodrum, the team receives a distress call that the sealion is found with multiple fishing hooks in her mouth and body. The sealion survives this first attempt of people trying to catch her but flees out to open water. Days of searching follow and networks in surrounding countries are alerted. Sadly enough, the sealion has never been seen again.
March 2013: AniMedics trains new TNR team and helps out Poncho
In order to train new volunteers and staff for upcoming TNR programs, AniMedics sends out their full staff to Belgium.
We offered our dear friends from Poncho in Wezel (Belgium) free sterilisations for the cats that are under their care as well as cats from colleague organizations in Belgium. The team will leave Sunday March 17th for a five-day program.
Accommodation is sponsored by Zilverstrand Bungalowpark in Mol.
March 9th 2013: AniMedics receives donation from Welkoop Putten
Last week we ordered cages for our post-ops facilities in order for animals to recover from surgery. When picking up our order today we received a kind donation which is over 800 kilograms of dry food for dogs and cats. This welcome donations is for the animals which have undergo surgery by our teams. Also will we distribute food to other organizations in need. A big thank you to Welkoop in Putten.

March 9th 2013: AniMedics goes to Moinesti
Today our medical team had a meeting with GOZH from Nijkerk. They are in need of a veterinary team who can perform sterilisations in a shelter in Moinesti, Romania. AniMedics agreed to sent a team and will sterilize all animals (100 dogs and 30 cats) for free.
For more information on the shelter in Moinesti as well as others in Romania who are in need of help, please check the website of GOZH.
Nov/Dec 2012: Assessment South Lebanon

A small assessment team from AniMedics left Holland on November 26th.
An assessment was made researching the populations of stray animals living on the camps and in the Southern part of Lebanon. The team returned December 24th just before holidays.
An assessment report will be made and send to the appropriate departments after which
a TNR program will start early 2013.
April 24th: AniMedics team active at Pieterburen


One of our teams has supported Pieterburen, the Netherlands, where there
was a huge inflow of sick and weakened seals. The extraordinary amount
of animals coming in asked for more assistance, which AniMedics readily gave.
Our team was happy to help, though it was a though job from early in the
morning till late in the evening. At this moment activities have reduced to normal proportions.

October 11th: Allround-Transport becomes sponsor to AniMedics

Whilst collecting reliefgoods, medicines, food and other materials for
the shelter Rifugio ''I fratelli minori'', AniMedics contacted several transport
companies for help with the logistics. Allround-tranpsort B.V., based in
Rotterdam - The Netherlands responded immidiately, offering their help.
Represented by AnneMaria Carletti, the company will take all the relief goods
free of charge to Italy.
As soon as sufficient storage space is present at the shelter in Olbia, the
reliefgoods will be put on transport.
AniMedics is very happy to work with Allround-Transport and hopes to work with
them in future projects as well.
September 26th: Fire at shelter in Olbia (Italy)

Last night the shelter in Olbia - Italy was set on fire.
Rifugio ''I fratelli minori'' gives home to 700 dogs and many cats.
Storage, office and many stored medicines, food an goods where
destroyed in the fire. AniMedics received an email if we can offer
help and assistance and is now looking at the best way how to
help.
All animals present in the shelter, are healthy and were not wounded
by the fire.
May 26th: Assesment in Beirut

Due to high radiation levels our rescue team for

Japan has been put on hold. In the meantime one

of our teams arrived in Lebanon for an assesment

of the streetdog population.



Saturday April 16th: Fundraising by radio

Dreamcatcherradio organised a "Dreamparty". At this

party the internet radio station raised money to support

AniMedics! We would like to thank all the dj''s and other

supporters for their contribution to the improvement of

animal welfare.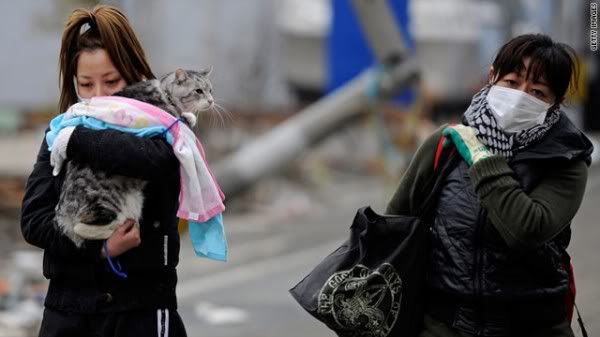 March 20th 2011: AniMedics Rescue team on stand-by

Following the news in Japan, AniMedics contacted the London
Head office of WSPA, offering assistance.
As of today a first rescue team is formed and standby for
leave to Japan to help and assist where needed.
Our team includes our own EMT who is qualified for disaster
relief and holds special sklls and qualifications for the threathening
nuclear disaster in Fukushima.


March 15th 2011: WSPA D.A.R.T. team

On March 15th the Disaster Assessment and Response Team from WSPA,
spearheaded by Dr. Damian Woodberry.
the team will assess the situation and the needs to help animals, affected
by the tsunami and now possibly by the threatening radiation.
The WSPA team in Japan is working closely with local groups and will have
meetings with the Ministry of Agriculture.



March 11th 2011: Earthquake and tsunami Japan

Concerned about the people and animals and Japan we followed the news.

We are preparing a rescue team to fly out to Japan. Our professionals are stand-by and we are busy gathering materials and funding to be able to provide help to as many animals as possible!



In the mean time we are monitoring developments in Japan very closely.